feature
Availability Testing
Ensure availability for users & machines across the globe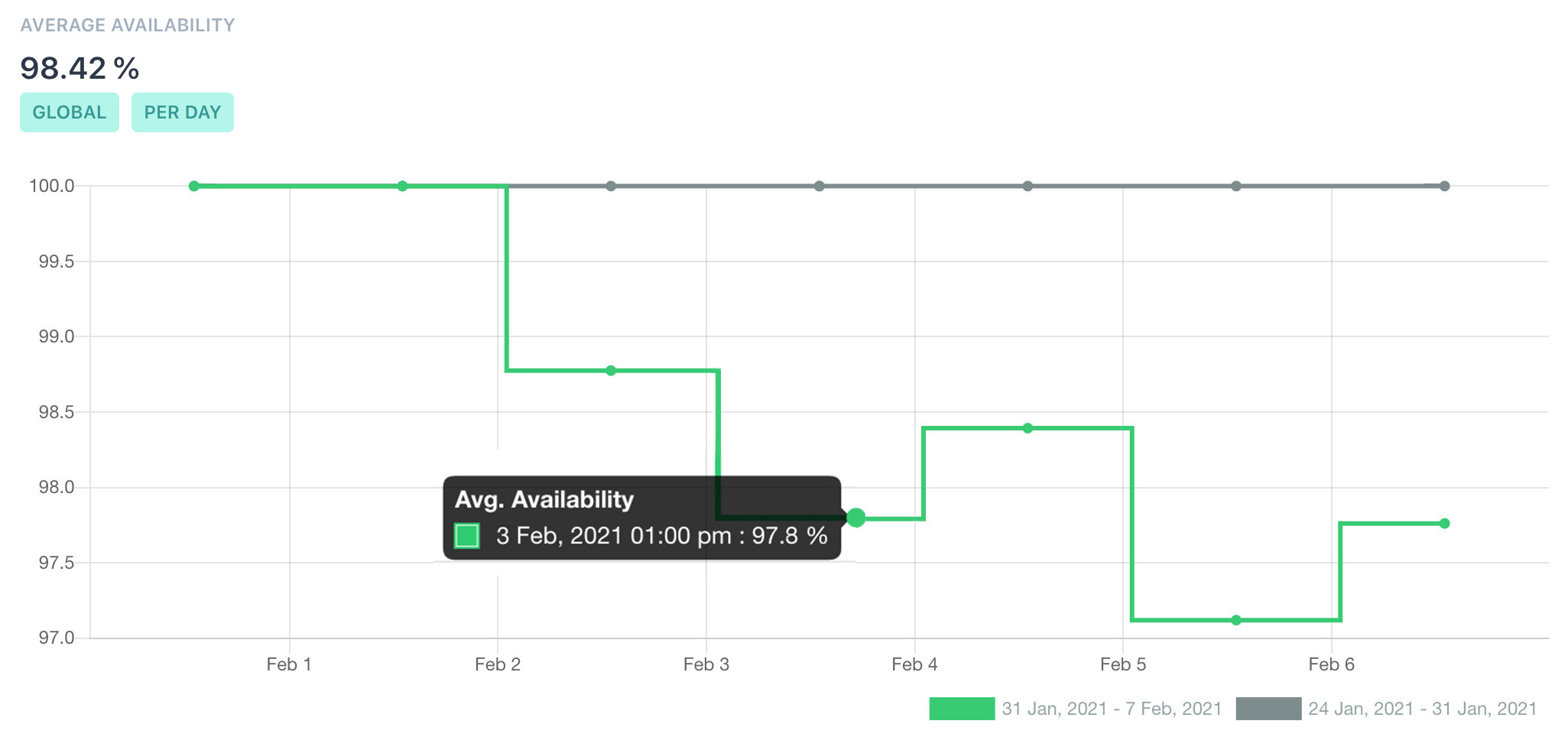 Identify regional availability with ISPs before launching in new geographies

Use regular expressions to validate response of your services

Diagnose availability issues with detailed breakdown of the request flow
Expinguish tests the availability of your web service through distributed network of devices covering millions of regions and alerts you in case of issues so you can be proactive in resolving cases. Expinguish helps you diagnose the issue in the entire user stack including their Internet Service Providers. You would know if the outage in your service is caused due to ISP blocking or regional connectivity issues.
Use Custom RegEx to validate response of your service.
Configure Alerts to Slack, Discord, PagerDuty and 1000s other integration points.
Get Detailed Analysis and breakdown of outage even before your customers experience the issue.